Contact Address
Applications and enquires are handled through the office in Saanen.

Lovell Camps
Rübeldorfstrasse 5
3792 Saanen
Switzerland
tel: +41 33 744 2535
fax: +41 33 744 2536
info@lovellcamps.ch

More Info
To receive more info please enter your email address in the box to the top right of this page.

If you are interested in employment please email us directly at info@lovellcamps.ch.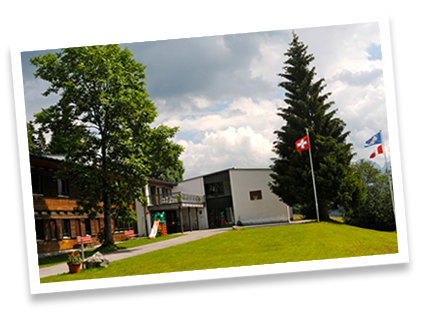 Please fill up our contact form below:
Saanen Main Office
One of the most beautiful mountain villages in the Bernese Oberland. It is 3 km from the famous winter and summer resort of Gstaad.
Lovell Camps Office, Rubeldorfstrasse 5, 3792 Saanen
Schönried Campus
Located in the sunny alpine town of Schönried, approximately 6 km from Gstaad.
Mountain Lodge, Hubelstrasse 88, 3778 Schönried
Travel
Both the campus and the office are easily accessible, by car, it is approximately 1 3/4 hours from Geneva, 1 1/2 hours from Bern, and 2 1/2 hours from Zürich. By train, there are good connections from Geneva to Saanen via Montreux or from Zürich via Bern, Spiez and Zweisimmen.

Upon request, staff members will escort children to and from the airport and assist them with check-in and customs formalities. The camp is prepared to advise parents in all matters concerning travel to and from the camp. Parents are reminded that, depending on nationality, some campers may require tourist visas for Switzerland.