Do you want to plan a ski trip for a school class, family or business? Lovell camps has much experience planning and implementing high-quality programs for groups. Itineraries can be tailored to meet the needs of each specific group. We provide top-notch ski and snowboard instruction from our professionally trained staff, full supervision, apres-ski activities and
evening programs.


– Swimming
– Rock Climbing
– Sledding
– Tennis/Badminton
– Sports & Games
– Team Building and Leadership
– Scavenger Hunts


– Night Walks
– Camp Fires
– Talent Shows
– Movie Nights
– Personal Reflection
– Journal Writing
– Bowling

Winter Camp Group Terms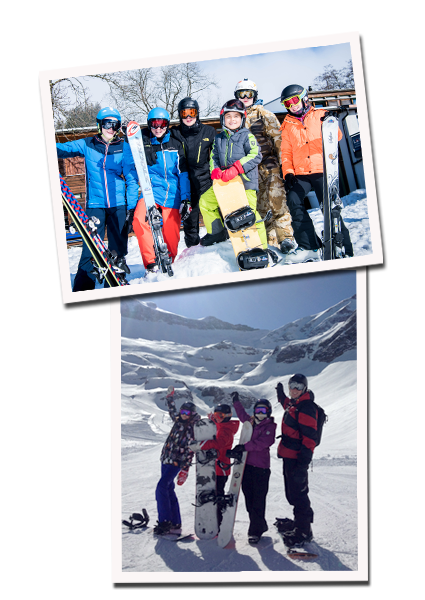 Lovell Camps – Autumn and Spring Camps cater to schools and groups looking for an exciting trip! Stays can be a couple of days to weeks and we encourage you to contact us so that we can ! Have at our 'Terms and Conditions' pdf download.

Even though the autumn and spring are considered by some to be the 'off' season, Lovell Camps consider this period a time of opportunity for great activities in less-crowded conditions. Our programs are based around three main components:

1)

– Outdoor Education
– Leadership and Team Building
– Environmental Awareness
– Personal Reflection and Development
– Language Lessons
– School Tours

2)

– Overnight Excursions
– Rock Climbing
– Hiking
– Mountain Biking
– High Ropes
– Archery
– Rafting
– Swimming
– Canyoning

3)

– Museums
– Local Food and Culture
– Exhibits
– Railway Journeys
– City Tours
– Hotel Tours
– Chocolate and Cheese Factory Visits

So much to learn, so much to offer!

Looking for a professional development retreat for staff? Come enjoy the alpine experience at Lovell Camps, where teamwork and leadership development are the focus!